Happy Birthday!
Please click below to apply. Once approved, you'll receive a
1.00%* discount from our 10.00%
rate! Your rate will be
9.00% for the life of your loan!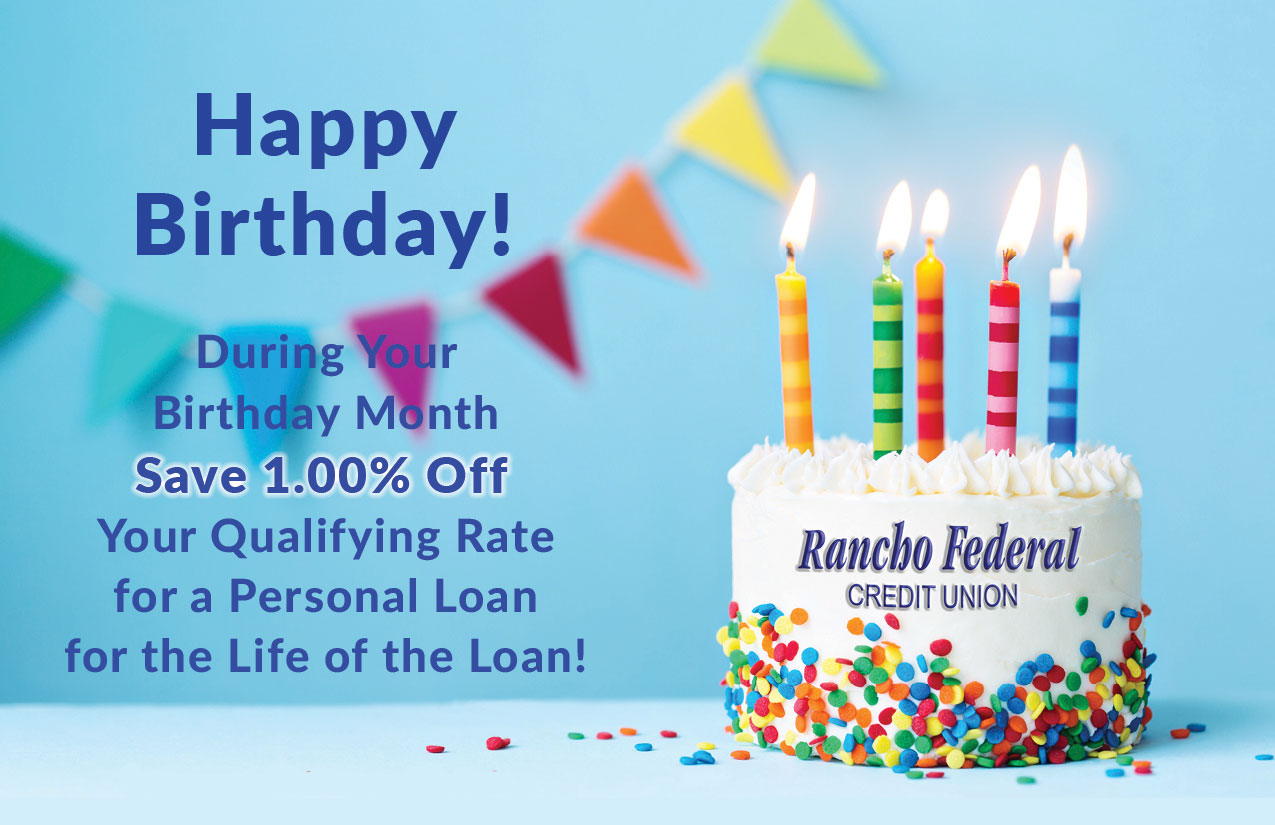 *Offer is based on primary account holder's birthday. Offer is valid during the account holder's birthday month and your application must be received during that month. Your birthday month is defined as the calendar month in which your birthday falls as shown on a government issued ID. All accounts in the primary member's name must be in good standing. Our normal credit granting criteria will apply. Refinances of existing Rancho Federal or UFCW Credit Union loans are not eligible for this discount.