How To Join?
It's easy to join and receive the many benefits offered by Rancho Federal Credit Union. You may visit any RFCU Branch Office and complete a Membership Application in person, or you can Join Online.
1

Visit a Branch Office

- or -
2

Join Online
Visit your nearest branch office to meet with a Member Services Representative.
To establish membership you will need to provide:
Proof of Membership Eligibility, whether by employment or family referral
Current Valid Government Issued Photo ID
Cash or Check for $30.00 or more payable to the member. (Includes $5.00 Membership Fee)
($55.00 if you wish to open a savings and checking account)
Simply click the link below to sign up for RFCU services online.
Here's a list of the items you will need to apply:
Completed Membership Application
Proof of Eligibility, whether by employment or family referral
Signed Signature Card
Current valid government issued photo I.D.
Credit Card, Debit Card, Cash or Check for initial deposit into a regular savings account
along with a low, one-time membership fee
If you need assistance, please call Rancho FCU at (562) 803-6401 ext. 5 to speak to a Member Service Representative Monday – Thursday 9:00am-4:00pm, Friday 8:00am-6:00pm. You may fax a completed Membership Application to (562) 803-4461.
What Is a Credit Union?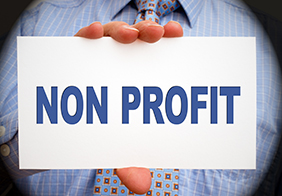 Credit Unions are full-service financial institutions offering all the loans, checking, savings, investment and money management products services you would find at a bank, but with one major difference. Credit Unions are member owned co-operative not-for-profit organizations, operating as a service to our members.
Unlike banks, Credit Unions have no outside investors or stockholders. Every member is an owner and benefits from the success of the credit union. The credit union's income–after operating expenses–is returned to the membership in the form of above average dividends (interest) on savings and below average interest rates on loans. That's the "Credit Union Difference!"
About Rancho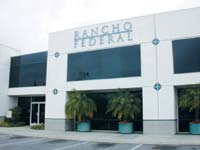 Rancho Federal Credit Union (RFCU) has been serving members and families since 1936 – meaning that we are celebrating our 85th anniversary this year. Rancho Federal has strong ties to union workers, and a long tradition of dedicated service. Unlike profit-driven banks, Rancho Federal believes it is our obligation to promote financial literacy and help our members build wealth – as opposed to looking for ways to make money at every turn. Rancho Federal is financially sound, with over $115 million in total assets and cash reserves that exceed all federally mandated standards. We currently serve over 8,700 members and we invite you to join our credit union family.
Your Savings Are Federally-Insured
RFCU member deposits are insured up to $250,000 by the National Credit Union Administration (NCUA), an agency of the federal government. Each of your individual deposit accounts is federally insured by the NCUA, up to $250,000. That includes savings, money market accounts, share certificates, checking accounts, and Individual Retirement Accounts. NCUA insurance is provided at no cost to our members. Individual Retirement Accounts are insured separately up to an additional $250,000 by the NCUA.
The NCUA also provides the peace of mind of knowing that not one dollar of NCUA protected money has ever been lost by a credit union member.
Please click on the link to get access to the NCUA Share Insurance: Share Insurance Estimator
Read More